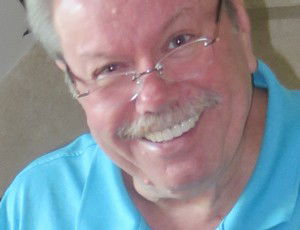 CEO SmartMoni - Brent D Amundson
- 25 Yrs in Turnkey Global Financial & Country Nets
- Citibank | Am Express | HSBC | Visa | Mastercard
- 1st Nat'l Networks for Japan & Australia
- USA - Latin America - Africa - Asia
- 1st Global Public Networks
Education:
1. BS Finance | Economics
University of Central Florida
2. MBA Int'l Management
Thunderbird University of Global Management
3.
LinkedIn - Brent D. Amundson
Life Purpose
Launching this company has been a personal mission, it's my Life Purpose. I had originally planned on launching this model 10 years ago, via the Smartchip but had to abandon my efforts due to family responsibilities. My professional experience lends itself to this endeavor. I spent 25 years in the Sale Design, Implementation and Support of some of the 1st largest Turnkey Banking and Country Level Networks – American Express, Citibank, HSBC, Exxon, At&t, ANZ Bank, Fuji Bank etc. I also designed and put in the 1st National Public (Internet) Networks and managed all the country nets for Latin America, Africa and Asia. It has given me a unique perspective to design and deliver SmartMoni w/MoniPlus, GoMainSt MarketSocial, StreetTalk SocialStream and SmartMoniCenters. They take advantage of the Digital Stream to deliver the next generation of Commerce and Money. It's a gift, it comes easy, it's what Ive done all my life and I'm putting it to work with SmartMoni. I had planned to launch this company myself, then bring in additional partners as we do the US National roll out. I like partners, in Japan – I had 23 Corporations as partners in its national network, they sat on our Board. However, unexpected family events have left me no choice but to seek outside funding for its launch. The advent of the ICO came and who better to help launch the Money Designed for People. Your assistance is very timely, quite appropriate and will be a cornerstone in the future operations and growth of SmartMoni. Its design has surpassed even my expectations, it is comprehensive and powerful while at the same time simple elegant and delivering new services that are both evolutionary and revolutionary
We increase the value of every transaction and help build stronger relationships and communities. Our Partners are those who use money the most and are best able to service it. We Put the i in Moni and Give You More. Everywon Wins!
Experience
a. 25 years in the delivery of Turnkey Global Nets in USA, Asia and Latin America.
b. I personally Sold, Designed, Implemented & Managed Support for the Turnkey Global Networks:
American Express, HSBC, ANZ Bank Australia, Fuji Bank, Quotron, State of California
University System, Stanford University, Texaco, Shell, Gulf Oil, Alaska and many others.
c. I managed Worldwide Support for Chase, Bank of America, Visa and Mastercard
d. I Headed up a Joint Venture in Japan with Fuyo Group & put in 1st Nationwide Network @ 3 Corporate Nets.
e. I put in 1st Nationwide Australian Public Network and ANZ Bank as well.

Country Manager Japan - Public & Private Networks
Single McDonnell Douglas representative in Japan to implement 1st Nationwide Internet. Established JV with Fuyo Group's Marubeni Corporation and 23 Partner Japanese companies. Developed business plans and strategy for market entry. Managed development programs of 7 New Communication Protocols to support Hitachi, Fujitsu, NEC and NTT Architectures. Responsible for formation and training of Japanese organization consisting of marketing, sales, and technical support staff. Directed sales, design, implementation and support of 1st Public VAN Internet Data Network in Japan & 3 Nationwide Japanese Corporate Networks. Also, Managed development of Custom X.25 Protocol Link, an X.75 International Gateway, proprietary Japanese RJE Hasp and the 1st network protocol support of Chinese Kanji Character Sets over the Internet. Also Designed and Implemented the 1st Fully Fault Tolerant Nationwide Public Network in existence.
Director of Pacific Rim - McDonnell Douglas (Tymnet Network Systems)
Reorganized Operations and established Int'l Offices to provide Direct Sales & Support in Asia, Australia, New Zealand and Latin America for Global Private Network Systems and Country Level Networks. Directed Sales and Support of Corporate Nets included HSBC, ANZ Bank, Hong Kong Wireless, Bank of America, Fuji Bank, China Bank, Nissan, Dupont, Visa, Mastercard and others. Formulated country business/market plans and opened Offices for entry into Asia, Latin America and Africa to include Australia, S. Korea, Singapore, Taiwan, Thailand, Malaysia, Indonesia, China & India. Implemented 1st Nationwide Public Network for Australia with Mayne Nicklaus. Also tailored Global Public Network Services to better accommodate individual Country markets. Routinely evaluated govt, infrastructure, utilities, industry, companies, population centers and tailored national networks to better suit their needs. Provided direct sales to include RFPs, network design and project management to become largest global network provider in the world and highest performing company in McDonnell Douglas.

Private Network Sales - W. Region
Company Name - NCR Corporation
NCR hired me to close Big Business. I closed the following Turnkey Corporate Global Networks: Citibank, American Express, AT&T, California State University System, NME Hospitals, Stanford University (Best Asia Library in the World), Ticketmaster, Quotron and others. Private Network Sales for Western USA.
I would also like to add, typically, at time of Sale – 20-30% of the technology for a proposed network did not exist. I would design it, spec it – talk to our engineers and determine if we could build it. Then – determine when we could deliver it and how much it would cost. I would also actively coordinate with the engineers through development and testing phase. If they were working evenings, weekends – I would drop by with pizza - collaborate and discuss progress etc. We were in this together, it was not something delegated to be delivered on a specified date. Collaboration & engagement with your team your customer and corporate mgm't ensures success
As a result, I delivered all the networks: on time - on budget – every time - Into a Production Environment. Whether it was a Country Network or Global Network for a Fortune 1000 Company or Bank - 100 countries are more. They all succeeded.
Positions Held:
I started as an Account Executive, Private Net Sales – W. Region, Country Manager Japan, Director of Pacific Rim. The companies were McDonnel Douglas-Tymnet & NCR. At the time, MDC Tymnet operated out of Silicon Valley and was the World's Largest Network Company for 25 Years. It later became part of McDonnel Douglas, then MCI and became their Internet backbone. In addition, I have also founded 3 companies, all of which developed their own systems and were successful. So, I do have some entrepreneur experience as well. The reason I bring this up is that I feel this experience has led to SmartMoni's design and implementation. I trust it will assist in leading to its ultimate success for everywon.
LinkedIn: Brent D. Amundson